I used to ride a motorcycle many years ago, when I was transferred to Jamestown, in country South Australia. It was in the early 1970s.

It was a 1951 model BSA B31 with a rigid frame, and a 350cc cast iron engine. I bought it second-hand, after seeing an advertisement in the newspaper. I paid $80 for it, and it was one of the best buys I ever made. It would go all day without any problems, and it was quite easy to start and was always dependable. Although it had some piston slap and made a bit of noise, and used to burn a bit of oil if I let it stand around for a week or two without being used, it never let me down while riding to work five days a week, and at weekends while I was riding around those country roads near Jamestown. After I transferred back to the Adelaide metropolitan area, it continued to be a reliable commuter bike for several more years.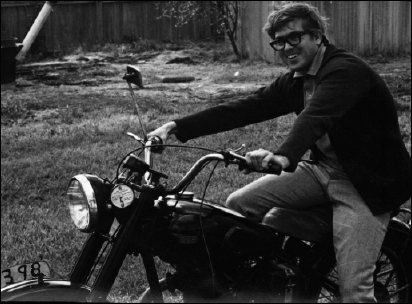 I sold it some years later for $100, which to my mind then was cheap motoring for five or six years. I have regretted selling it ever since - I should have kept it in a shed. Hell, I could have ridden it a few times every year, and had a good time instead of just reminiscing about how much fun it was.