Stop sound if you wish.

---

Lesley:
Dianne has known Lesley since they were both in primary school at Broken Hill in the early 1950s.

Although they lost touch with each other for a few years, each has often thought of the other and even tried to make contact a couple of times, without success, until they recently "found" each other again and resumed their long friendship.

Dianne and I attended a birthday celebration for Lesley's 60th on Saturday night, at the Edinburgh Hotel at Mitcham. We took several photographs, and some of the suitable ones are published below. Photographs of guests dancing topless on the tables have been deleted for the purposes of avoiding prosecution.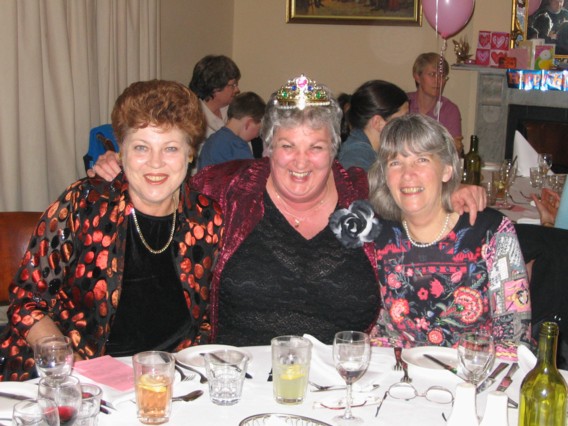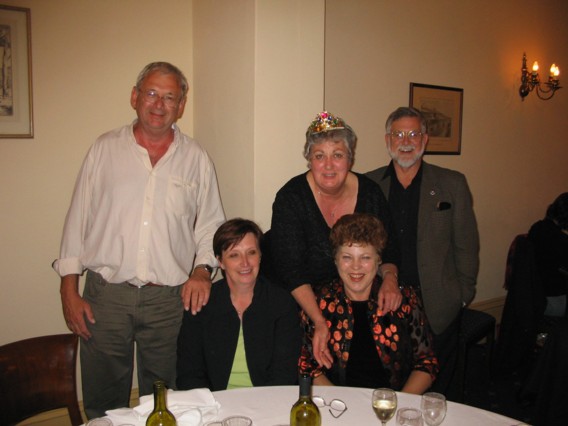 Many Happy Returns for your 60th birthday, Lesley, and many more to come ...



---


My homepage
---
This page made from 100% recycled paper



Created and maintained by John Jenkinson,
using a G4 Macintosh iMac

You can e-mail me at ...