I used to ride a motorcycle many years ago, when I was transferred to Jamestown, in country South Australia. It was in the early 1970s.

It was a 1951 model BSA B31 with a rigid frame, and a 350cc cast iron engine. I bought it second-hand, after seeing an advertisement in the newspaper. I paid $80 for it, and it was one of the best buys I ever made. It would go all day without any problems, and it was quite easy to start and was always dependable. Although it had some piston slap and made a bit of noise, and used to burn a bit of oil if I let it stand around for a week or two without being used, it never let me down while riding to work and at weekends while I was riding around the country near Jamestown, and it continued to be a reliable commuter bike after I transferred back to the Adelaide metropolitan area.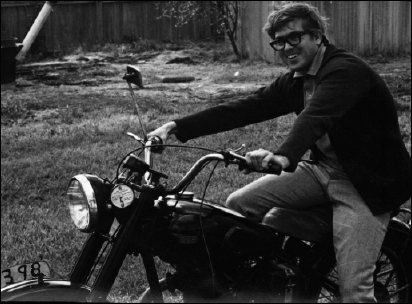 Click on any preview
to view an enlargement





FEB 2002:
I took early retirement from my job at the age of 55, and now that I have retired, I thought that I would like to restore an old British motorcycle. I thought that a BSA Bantam would be a good choice, since they were so popular and so many were made. I don't think that I would ever be able to get hold of a B31 like I had before.

JULY 2002:
Still no luck. I have been looking for a BSA Bantam or C11 for several months, but nothing suitable has been advertised in any newspapers or magazines.

A friend of mine, Geoff, who has shared the same interest in old British motorcycles talked me into going to a meeting of the The BSA Owners' Club of SA. His son actually found an old motorcycle for him to restore, a BSA A7 twin just like he used to ride years ago, and bought it for him. The three of us joined the club later that night, after attending the meeting and talking to some of the members.

AUG 2002:
I have been looking around for a couple of months, but I couldn't find a suitable bike - until now. I heard that Stanley, another member of the BSA Owners' Club, has a B31 for sale - almost exactly the same bike as the one I owned thirty years ago. Mine was a 1951 rigid-framed model, but this is the plunger-framed model from the same year.

It is in pieces, but Stanley says that it is all there, and the motor and wheels have already been reconditioned. I will have the frame and major pieces powder coated, and paint the tin-ware myself. I'll get the nuts and bolts and fittings zinc plated, and then begin to assemble it.

Stanley has restored several motorcycles and knows what to do - with his help, and also Terry and Rob and Greg, I should be able to do a lot of the work myself. Otherwise it might take me a long time, and cost a considerable amount of money. I have plenty of time since my retirement, but not a lot of money.

The BSA Owners' Club is a group of like-minded people who have an interest in old motorcycles, and help each other restore them, and go on motorcycle rallies, and I have found a number of people who are willing to help me restore my bike. Many of the members of the BSAOC are older than I am, with a few younger members included. There are more than 150 financial members from all over South Australia and interstate.

SEP 2002:
I have had to replace the piston, and have the cylinder bored out. The valves, seats and guides had been reconditioned, but not the rest of the engine, apparently.

Anyhow, I got a couple of friends to do the work, but it cost more than it should have - don't believe anybody who tells you "it's all been done ... it's all there". I have learned a valuable lesson - if you can't see the bike in running order, be very wary!

OCT 2002:
Now that I have retired, I can indulge myself a bit and do whatever I want whenever I need to, unlike the wage slaves at work, just thinking about it and wishing they had the time.

I would have liked to do this years ago, but could never find the time with work and family commitments.

FEB 2003:
I have got the bike home now, but unfortunately some of the missing bits are the speedo, voltage regulator, tail light, exhaust pipe and muffler ... and the arm which activates the valve lifter - I will have to find them and get them. Of course, they are the hardest-to-find parts - that's why they are missing. More unexpected hassles.

I have managed to do some of the finishing touches required - like adapting the original headlight shell to take a modern sealed beam unit, and fitting all of the cables and the toolbox. Not only will I have to get a muffler and exhaust pipe, but I will have to replace the front and rear tyres, which are buggered. Just a matter of saving all my loose change until I can afford it!

I have ordered a new exhaust pipe and silencer. When that is ready I should be able to start the engine, and tune it. A retired friend, Terry, has offered to help me to do this as soon as the exhaust and silencer are fitted.

28th FEB 2003:
Today I got a call from Terry Merritt, of Redline Exhausts at Melrose Park. The new exhaust and muffler I ordered was ready, so I rushed down to pick it up. When I got it back home, I fitted it straight away. It looks perfect - Terry has done an excellent job. I can't wait now to start the engine and then get it running.

11th APRIL 2003:
I pulled off my rear wheel and took it down to the Marion Trade Centre today - to HANBY'S MOTORCYCLE TYRE SERVICE.

Russell Hanby was really friendly and helpful - and he actually had a choice of three types of the old classic 3.25 x 19 tyres in stock. I have been pleasantly surprised by the service and assistance I have received from people like Russell Hanby and Terry Merrett (of Redline Exhausts), who own their business and work there as well.

In many places I have been to for old motorcycle spares or parts, the bloke behind the counter has just laughed at my request with some sort of philosophical quip like "Jeez, mate - you'd be lucky to find one of them in Adelaide." No offer to help, no suggestions or recommendations, etc.

But Russell and Terry have been great. I thoroughly recommend them to anyone living south of town (or elsewhere in Adelaide) who is in the frustrating process of restoring an old motorcycle.

12th APRIL 2003:
I pulled off my front wheel and took it back down to Russell Hanby. He fitted and balanced the tyre and tube and I was back home in under an hour. It didn't take long to replace the wheel. Now the bike is starting to look better!

27th APRIL 2003:
Today I started the engine for the first time. It has probably not been started for ten or fifteen years, but Terry assured me that everything was now done and it should start relatively easily.

Want to listen to it?

It took a little bit of starting, but I remembered all the tricks from 1972. Not bad for an old bloke? I had to kick it over about twenty times on the first occasion, but it ran.